Version: 2.1.0 (latest)
Cooperative Recognition in Access Control Systems (ACS)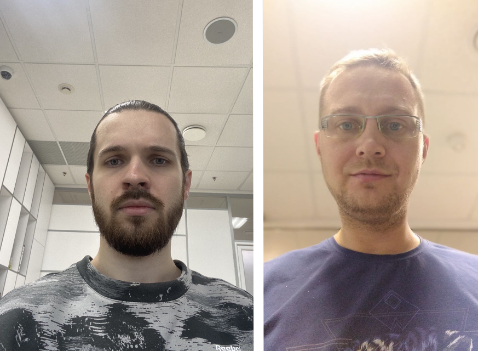 Application​
Time and attendance systems and corporate access control systems utilizing biometric terminals or cameras, primarily deployed in well-lit environments. Top priority is ensuring accurate identification without any errors.
Use Case Requirements​
Frames taken by a camera installed in a room with stable lighting
One face in the frame, ensuring direct eye contact with the camera
Image type for detection and identification is "BORDER" (according to NIST), which corresponds to QAA totalscore >= 51%
Recommended Configuration Files​
access_control_system_one_face_q1.xml
access_control_system_one_face_q2.xml
access_control_system_one_face_q3.xml
How to Configure​
1. Open the ./cfg/image-api.values.yaml file in Image API distribution, find the capturer configuration object (path to the object: processing.services.service name.configs.capturer) and enter the same values for the fields of the capturer object in each detection service: face-detector-face-fitter, face-detector-liveness-estimator, face -detector-template-extractor.
Example:
configs:




    capturer:




        name: access_control_system_one_face_q2.xml // name of the Face SDK configuration 

file



2. After editing the file, save it and update Image API in the cluster using the command:
./cli.sh image-api 

install



Benchmark Results​
| | | |
| --- | --- | --- |
| Capturer configuration file | Time to detect one frame (ms) | Detection accuracy (0 to 1) |
| access_control_system_one_face_q1.xml | 70 | 0.996 |
| access_control_system_one_face_q2.xml | 69 | 0.986 |
| access_control_system_one_face_q3.xml | 95 | 0.98 |