BAF contains the following subsystems:
BAF portal
Image capture components
API
Facial recognition subsystem
Document recognition subsystem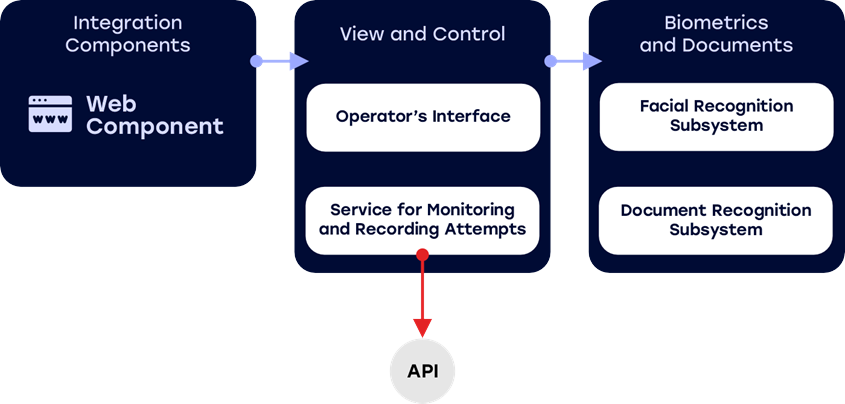 Image Capture Components​
The web component, integrated into customer apps, captures images and sends them to BAF portal.
API​
API provides BAF interaction with external information systems of the customer.
BAF Portal​
The subsystem accepts requests from a web component and API, generates a request log, routes requests to other subsystems, and provides BAF administrator interface for tracking and managing user activity (BAF Dashboard).
Facial Recognition Subsystem​
The subsystem receives face images and performs the following operations:
Face detection
Determination of anthropometric points of the face
Calculation of head rotation angles
Extraction of biometric facial templates
Face matching
Liveness check
Document Recognition Subsystem​
The subsystem receives images of documents, provides recognition and reading of data from the document surfaces.